The European Commission embodies and upholds the general interest of the Union and is the driving force in the Union's institutional system. Its four main roles are to propose legislation to Parliament and the Council, to administer and implement Community policies, to enforce Community law (jointly with the Court of Justice) and to negotiate international agreements, mainly those relating to trade and cooperation.

http://ec.europa.eu/index_en.htm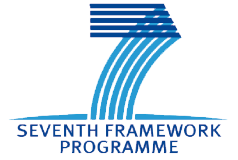 The European Commission has published several calls for proposals in various thematic areas of the Seventh Framework Programme (FP7). Thematic areas under the Cooperation Specific Programme include: 'Health' (three calls); 'Food, agriculture and fisheries, and biotechnology' (one call); 'Information and communication technologies' (two calls); 'Nanosciences, nanotechnologies, materials and new ...
http://cordis.europa.eu/fp7/